唯登詩樹 ~ Yui Toshiki: Este autor es sinónimo de las más depravadas obras hentai; y sin embargo tiene auténticas obras de arte tanto en artwork, como en mangas seinen. Complejo y, a veces, surrealista, está considerado el primer mangaka que usó CG en sus obras. De hecho si tenéis la ocasión de ver algunas de sus ilustraciones para Pixiv, por ejemplo, veréis que es algo más que un simple autor erótico, sus obras vistas desde un ojo crítico considerarían a Yui Toshiki sensei como genio de la perspectiva visual y espacial, lo comprobaréis más de una vez en muchas de sus viñetas - sobre todo de carácter onírico/fantástico: ningún detalle queda al azar, el cuidado de las formas, los gráficos generados por ordenador, la lencería - extrema a veces - detallados encajes, juegos de sombras, y un aliciente en sus páginas a todo color; os demostrarán que no andé equivocado al presentaros a este maestro, artista, ilustrador, diseñador, autor de doujinshi, y largo etc. en su currículo como grafista.
Su temática preferida es el sexo descarado, a veces en público, duro, en grupo, complejo - es bien sabido que Yoshiki sensei siente una debilidad especial por los personajes masculinos travestidos - okama - y hermafroditas - futanari -. Sin embargo también tiene una obra seinen que recoge temas como el horror y el misterio; pero fantasía y ciencia ficción serán común denominador en su obra; en conjunto su valoración como artista es bastante alta hoy día, y eso que incluso a día de hoy este veterano dibujante sigue sorprendiendo.
En activo desde principios de los ochenta, p
robablemente su salto al mundo profesional lo daría hacia 1989 - por estas fechas usaba también el pseudónimo Katou Masaki - en su primera aparición en una publicación de
Manga Hot Milk de Byakuya Shobo editores; destaca el manga H con este mismo editor titulado Uma Uma (
ウマウマ, Byakuya Shobo - 1990;
perteneciente al círculo
doujin
Kissa ja rotta
presentando obras desde 1995 (
Sketches Lights
,
Sketches Pisces
,
Sketches SZK
,
Sketches Thunderbolt
,
Sketches TYPE(R)
, etc.; casi todas de tipo artwork o sketchbook erótico). Ha publicado en infinidad de editoriales y magazines, destacando Comic Sigma (
コミックシグマ) donde sigue publicando desde el inicio de la publicación (
コミックシグマ vol.01

- 29 de septiembre de 2006),
en COMIC Coffee Break (
COMICコーヒーブレイク) entre 1997 y 2002, año que empezaría su colaboración en COMIC Momohime (
COMIC桃姫) hasta mediados de 2010 - aunque no definitivo -. C
olabora

en la antología Fractal (フラクタル) de Akane Shinsha - 2003. Aparecen obras suyas en
COMIC Penguin Celeb (
COMICペンギンセレブ

) entre 2007 y 2009.
Es destacable la edición española de su obra H en siete volúmenes "Pellizcos" - Junction/Hot Tails/Yui World -, Kiss Manga, Ediciones La Cúpula - 2000. Dentro de su repertorio de manga hentai para adultos tenemos además su famosa serie Yui Shop, Uppers, Kodansha - 1999 a 2004 y Yui Shop Yellow, Comic Tenma,
Akane Shinsha - 2007.
ReYui
,
唯登詩樹作品集, Heart Comics, Ohzora publishing Co. - 2000; Ikenayo Yuuko-san,
いけないよゆう子さん, Fujimi Comics - 1996; Princess Quest Saga, Fujimi Comics - 1994, reed. 2000; Misty Girl, Fujimi Comics - 2000;
Honjitsu no Osusume - Plat du Jour
, 本日のオススメ PLAT DU JOUR, Fujimi Comics - 2004;
H na
,
Hな
, Fujimi Comics - 2008;
My doll House
, Young Jump Comics, Shueisha - 2010/2011 - puede ser considerado más bien
seinen ecchi
, según opiniones -.
My Sisters
, Akane Shinsha - 2010; y
Ane My Sister +
,
あね my sister +, Akane Shinsha - 2013.
De su obra seinen ecchi destaca la comedia de ciencia ficción Boku no Futatsu no Tsubasa, ボクのふたつの翼, Ultra Jump, Shueisha - 2002; como seinen de horror y misterio creó Kagome Kagome, かごめかごめ, Ultra Jump, Shueisha - 1999. Anteriormente encontramos el seinen ecchi - casi rayando el H - Kirara, きらら, Ultra Jump, Shueisha - 1993; o el ecchi de ciencia ficción Hot Junction, Newtype, Kadokawa Shoten - 1994; el seinen de ciencia ficción IT, Shuukan Young Jump, Shueisha - 1997; otro seinen ecchi rayando el hentai es Mai no heya, MAIの部屋, Kodansha - 2006. Aclamadísima Saikin Kono Sekai wa Watashi dake no Mono ni Narimashita..., 最近この世界は私だけのモノになりました……, Grand Jump, Shueisha - 2012.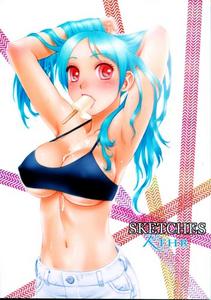 SKETCHES KTHR (RAW)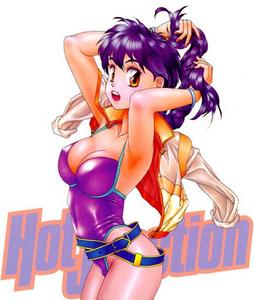 Adult Artwork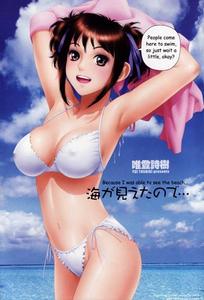 Because I was able to see the sea (ING)
Boku no Futatsu no Tsubasa (CAS)
oneshot: Dogfull Days (ING)
H na (ING)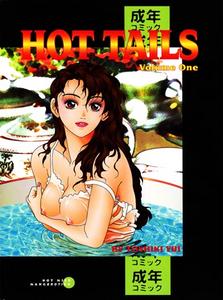 Hot Tails/Hot Tails Extreme (ING)
Ikenai yo Yuuko-san (RAW)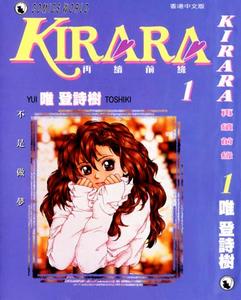 Kirara (ING)
My Doll House (ING)
Misty Girl Extreme (ING)
Mai no Heya (ING)
My Sisters (ING - unc)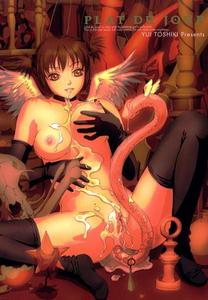 PLAT DU JOUR (RAW)
Ruri Ruri ~ Futago no Jijou ~ (ING)
Significant ~ Illustration collection ~
Yui Shop (ING)
Yui Shop 2 (RAW)
Yui Shop 3 (RAW)
Yui Shop 4 (RAW)
X2 ~ Kakeru Ni (RAW)
oneshot: APEX (ING)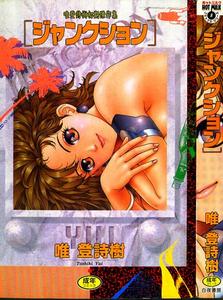 Junctions (RAW)
ReYui (RAW)
Kagome Kagome (ING)
Pixiv Illustration Collection
Princess Quest Saga (RAW)
Uma~Uma (RAW)
Want to Sex (RAW)
Mermaid Junction (RAW)
Pass:
@posta_01
Hasta aquí algunos de sus trabajos, quizá tenga oportunidad de actualizar unos pocos más, hasta entonces
さらば!